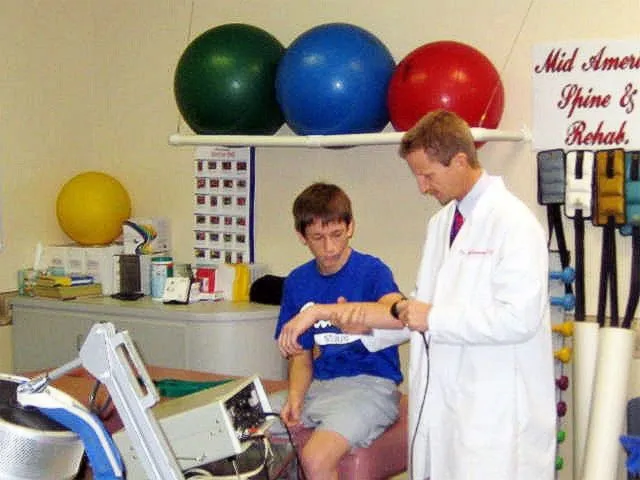 Although Chiropractic Physicians are spinal specialists, they are also trained in many alternate therapies, like 'ultra Sound", pictured above.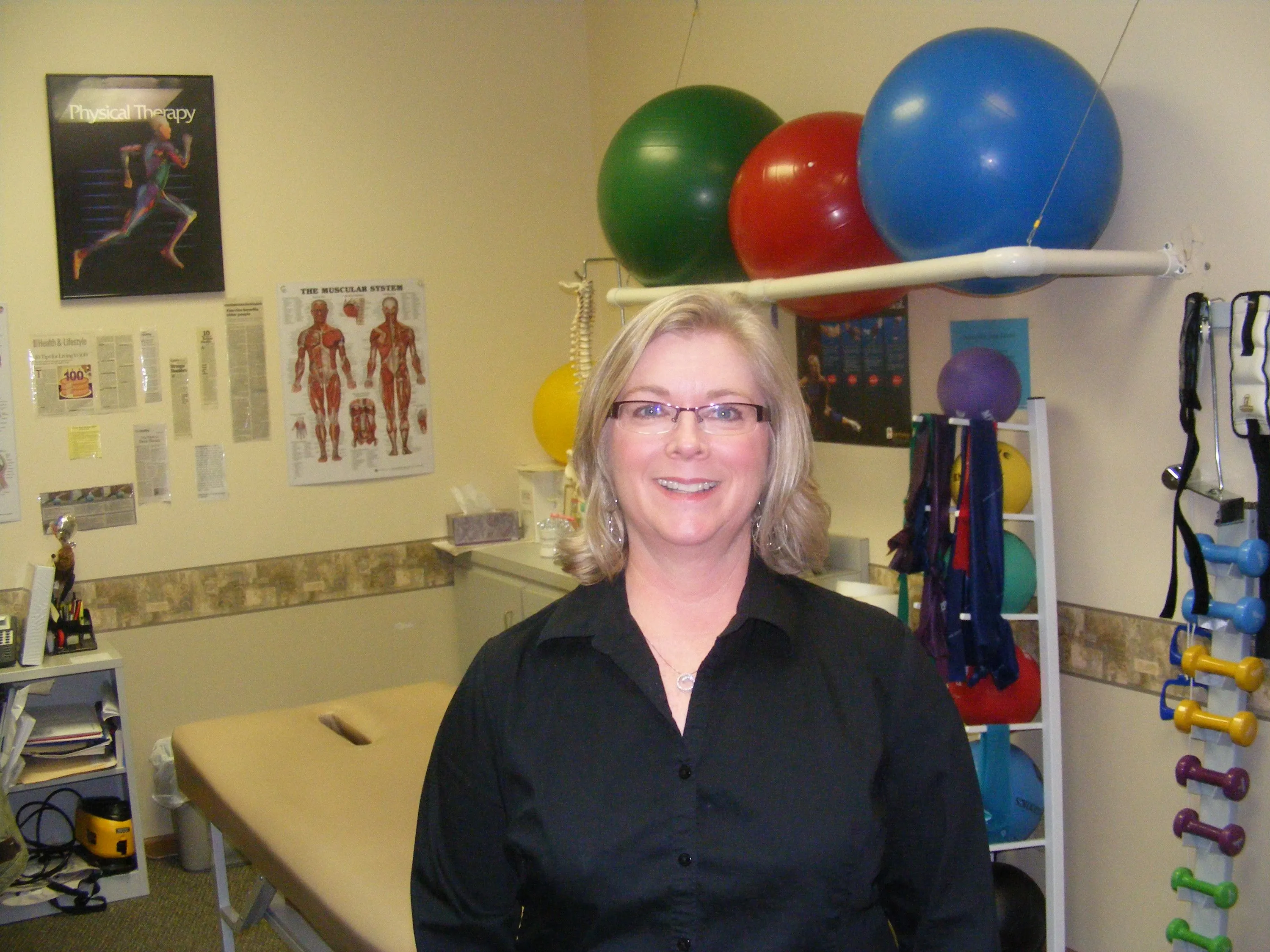 Physical therapy, properly prescribed and supervised by PT Karen Seaton, makes a big difference for our patient's well being and keeps you 'in the game'.

Unlike conventional medicine, which focuses on attempting to treat disease after it occurs, Mid America Spine and rehab emphasizes improving your health in an effort to reduce the likelihood of pain and illness. Most people would rather be healthy and avoid illness, if they could, right?. This is one of the main reasons for the big surge in the popularity of our wellness center. We help you get healthy and stay healthy. That's who we are.
For some, Dr Bob Einertson and his staff will take you back to a time in your life you've nearly forgotten, offering a rediscovery of health and wellness you once had, but lost somewhere along the road of life. For others, you'll experience a new kind of health center, less formal and less intimidating. Sure, you are a patient, but more important to us you're a person. We want you to discover the advantages of maintaining maximum health and physical vitality through non-invasive therapies, and without the use of drugs. That's what we do, and our patients appreciate it, a lot.

People are rapidly recognizing the benefits of the various alternatives to traditional medicine for helping them achieve and maintain optimal health. Increasing numbers of people are finding the Chiropractic approach to be the alternative that works best for them. We hope you'll visit our office, take the time to meet our staff, and experience the advantages of our highly trained professionals, like Physical Therapist Karen Seaton and Dr. Bob (Pictured above) dedicated to helping you achieve your wellness objectives. To fully understand the nature of your health, we recommend you join our free website membership program. Each patient of Mid America Spine and Rehab is provided a personally tailored wellness program, using the least invasive yet highly-effective techniques and services. Your individual health needs and goals are our main concern. We hope you'll find Mid America Spine and Rehab THE place for health.